---
Charles Stanley & Co. Limited >>>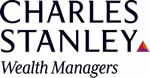 Charles Stanley & Co. Limited, one of the UK's leading independently owned, full service wealth management groups with £20.8 billion of client funds under management and administration*, is proud to sponsor both the Winter JA Classic Championship and July's British Masters International at SouthView.

A member of the London Stock Exchange since 1852, Charles Stanley & Co. Limited is also one of the longest established UK stock brokers. Through its regional network of 24 offices across England and Scotland, the group provides private clients, trusts, charities and pension funds with tailored personal investment solutions via a wide and comprehensive range of discretionary, advisory and execution-only products and services.

Charles Stanley & Co. Limited is registered in England No. 1903304. Registered Office: 25 Luke Street, London EC2A 4AR. Tel: 020 7739 8200 Authorised and regulated by the Financial Conduct Authority. Member of the London Stock Exchange.
*At 31 December 2015.
www.charles-stanley.co.uk

Past performance is not a reliable indicator of future results. The value of your investments and the income derived from them may fall as well as rise and your capital is not guaranteed.
---
Charles Britton >>>



Since 1979 Charles Britton has built the nation's best equestrian facilities. From private outdoor arenas or stable yards to major equestrian complexes, our work is known and recognised and our reputation for quality and value is second to none.
---
North Western Association of the Welsh Pony and Cob Society >>>
The North Western Association was formed in 1982 in order to promote and improve the Welsh Breeds and this is still our aim today. Our membership extends from the North of Scotland to Somerset and from Anglesey to Swansea.
---
NCPA >>>
Northern Counties Pony Association
---
British Dressage >>>
British Dressage
---
BHS >>>
The British Horse Society
---
Equine Affairs >>>
The UK's Biggest Online Show Directory - Equine Affairs provides riders with the UK's biggest listing of unaffiliated and affiliated events for both the professional rider and keen amateur alike.
Our members have access to over 40,000 events, schedules and training clinics in all counties across the UK each year.
Unlike other services, our site is tailored to the needs of each individual member and their horse and the Diary facility enables you to plan your season and record competition and training success as well as personal notes, appointments and much more.
---
British Show Jumping Association (BSJA) >>>
Controlling Body for Show Jumping in the UK.
---
Riding Diary >>>
Free show & event listings.
---
Graham & Tina Fletcher >>>
---
Blue Chip Feeds >>>



Blue Chip Feeds – Sponsors of the Pony Newcomers series.
---